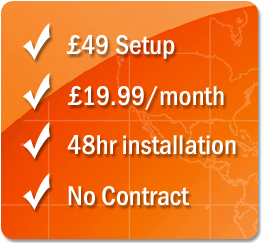 Free Live Demo:
Try our online system for free-
we'll send you a login:
LiveTrak: What Does It Do?
While developing the Livetrak system we have been concious not to over complicate the site while still keeping upto date with customers increasing requirements.
Livetrak now offer a comprehensive product which competes with any system on the market with our latest release including Live traffic camera feeds and incident data for London, nationwide live traffic data aswell as driver behaviour reporting.
Unlimited users (Access from any PC)
Bing Virtual Earth mapping - [ view image ]
30 seconds updates
Journey snail trail - [ view image ]
Driver behaviour - tracks harsh braking, acceleration and cornering - [ view image ]
Nearest vehicle search - [ view image ]
Two way text messaging to drivers phone - [ view image ]
Vehicle Idling alert
Live traffic data with live Transport for London Camera display - [ view image ]
Automatic scheduled email reports deliver weekly or daily - [ view example ]
iPhone app *coming soon
Custom system developments also available